Camping in southern Ardèche !
Pitches
Pitches of 150 to 300sq.m distributed a wooded area, giving you peace & quiet, privacy and shade. Come in a tent, caravan or camper, and string up a hammock for an afternoon nap, lulled by the gentle gurgle of the river and singing of the cicadas.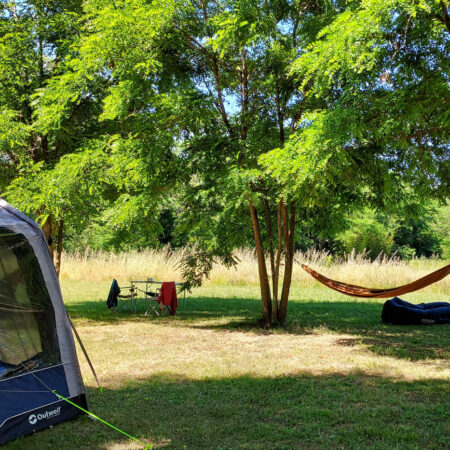 Mobile homes
Variable capacity from 4 to 6 people, either on the riverbank or on sunnier pitches with magnificent sunset views. Weekly or short-term rental (min. 2 nights): come with family or friends.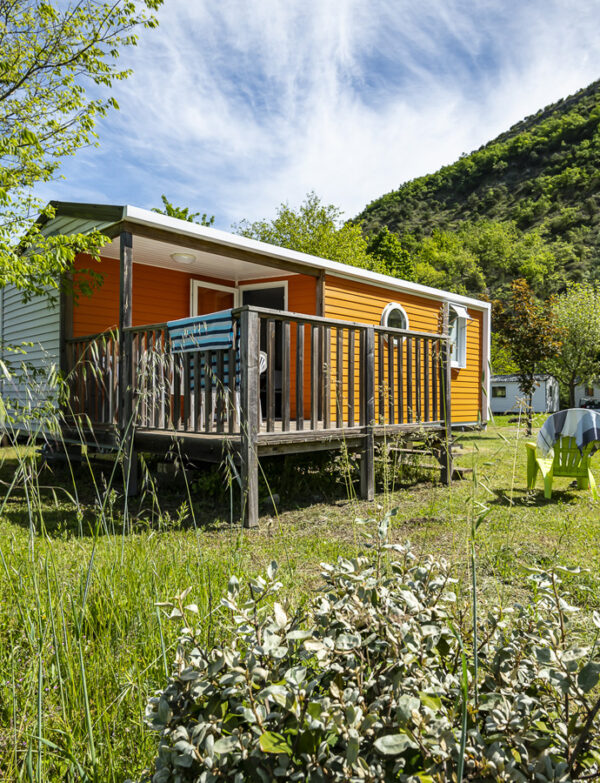 Unorthodox
9 Tents, Ecolodge, Canada or Trek Duo
Totally equipped, without toilet facilities, accommodating 2 to 5 people. Unorthodox bungalow concept offering an experience midway between traditional camping and mobile home rental. Ideal for those free spirits who want to stay close to nature but enjoy greater comfort.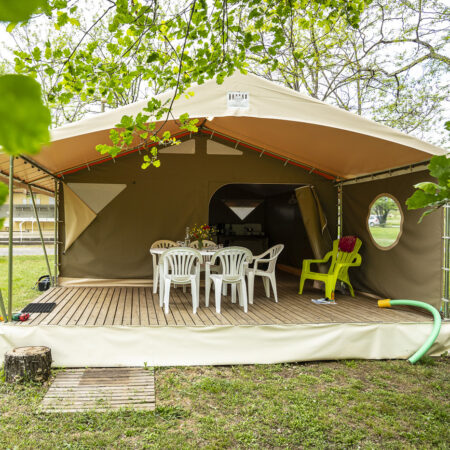 This is camping, pure and true
Located at the border of the Monts d'Ardèche Natural Park, in Uzer between Largentière and Balazuc, with a view of the Tanargue mountains, La Turelure campsite gives you the best of camping experiences in the protected nature of South Ardèche. Come to La Turelure campsite and get away from it all, relax and marvel at how good it feels to be in nature, with easy access to all the activities that the Ardèche has to offer.
The campsite is accessible to people with reduced mobility, except for the swimming area and the two rivers.
Nestled at the foot of the Gras plateau, in lush greenery by the river (where La Ligne meets La Lande), La Turelure campsite has 65 pitches spread over 3.5 hectares of wooded land. A world away from summer crowds and the noise of the city, a warm welcome awaits you at our family-oriented campsite. You'll love the personalised, attentive treatment and friendly atmosphere. Here, there is no animation team or large slide, but a real place to recharge your batteries!
Ardèche: camping is in our nature!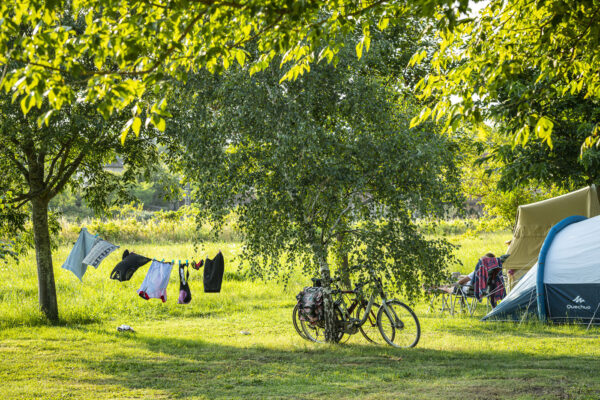 Space is a luxury that you get plenty of at La Turelure campsite!
Tent, caravan or mobile home: whatever your preferences, you'll find just the right spot among our spacious, well-shaded pitches (on average 200sq.m.) by the river!
For an even cosier experience, you can opt to stay in unorthodox accommodation: fully equipped Ecolodge tents, 2 bedrooms, 4 to 5 people.
If you'd like greater comfort for a relaxing holiday, you can rent a mobile home in the Ardèche (2 or 3 bedrooms, 4 to 6 people, air-conditioned).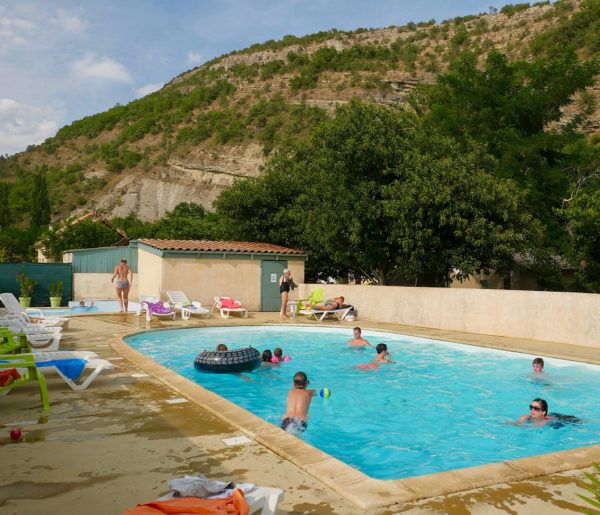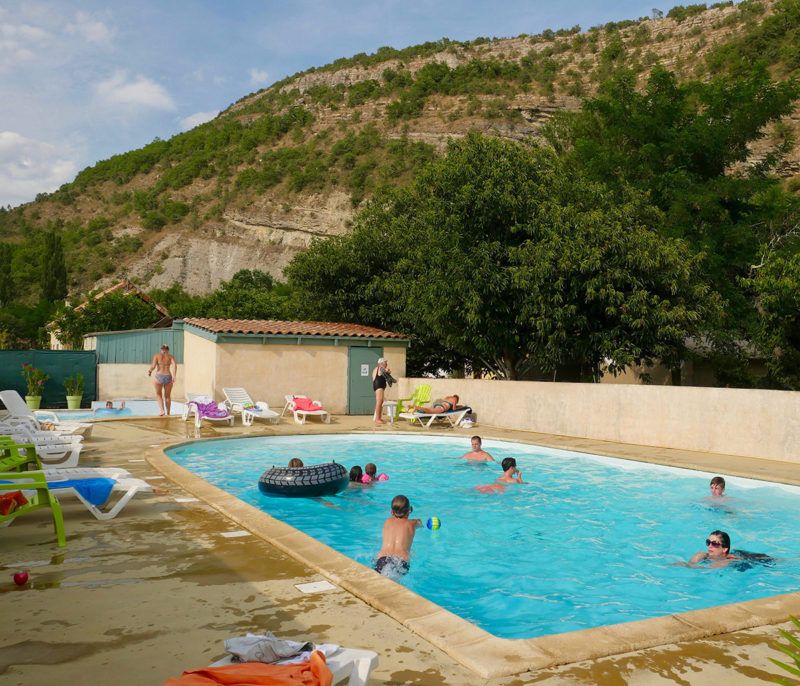 River and pool
Right at the campsite: Fancy a swim in the river or a dip in the pool? Take your pick!
Set at the confluence of two rivers, La Lande and La Ligne, the campsite offers a number of directly accessible bathing areas. In summer (July and August depending on weather conditions), the water's pure delight for kids, with fun activities such as rope jump and intro to canoeing.
The two rivers flanking the campsite are rated as first-class for fishing: calling all amateur fishermen, come try your luck!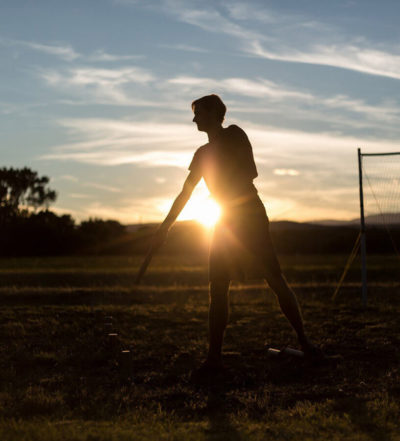 Activities for everyone
Whether you're into nature, history, ancient architecture or fine dining, the Ardèche is everything you could ever dream of!
Far from the madding crowds, La Turelure campsite is ideally located for a multitude of activities:
charming typical villages (Balazuc, Joyeuse, Labeaume, Largentière,etc.), summer markets, outdoor activities: canoeing down the Ardèche gorges, tree-top adventure parks, canyoning, rock-climbing, or even cycling through the Ardèche.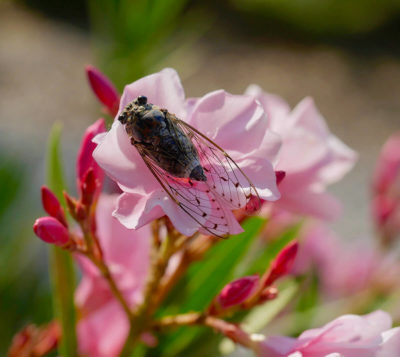 Glorious nature
In the Ardèche, nature gives you a real energy boost: you feel alive and free! There's peace and quiet, space to breathe… but life's never boring in such an amazing setting!