In South Ardèche, I'm off to explore the gorges and the passes
At the gates of the Parc naturel des monts d'Ardèche and the Tanargue mountain range, Camping La Turelure boasts a stunning natural backdropfor stimulating, regenerating and soothing holidays.
Here, you can reconnect with nature and enjoy easy access to exceptional sites such as Mont Gerbier de Jonc, the Cévennes of the Ardèche, the famous Ardèche gorges and Chassezac.
Explore the Ardèche on foot or by bike
Hiking in South Ardèche
A plethora of marked trails awaits you! We're more than happy to advise you on the « key spots », through the guides available at reception.
To get started: a little morning or post-meal stroll, for instance a 20-minute walk to the village of Uzer from the campsite, along a small country path.
Hiking: Departure directly from the campsite (Largentière, Laurac en Vivarais, Vinezac, Balazuc) or within a radius of 10 to 15 km (Cirque de Gens in Chauzon, Bois de Païolive forest in Les Vans, Labeaume and its river, etc.).
In hot weather, you'll want to combine hiking and swimming.
More adventurous walkers will love getting a little more elevation on the slopes of the Tanargue or seeking out cooler climes at Mont Gerbier de Jonc.
New: Book a 4-day Tour du Tanargue at the Tourist Office of Val de Ligne.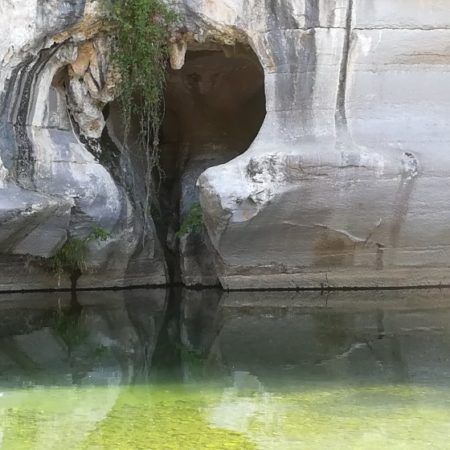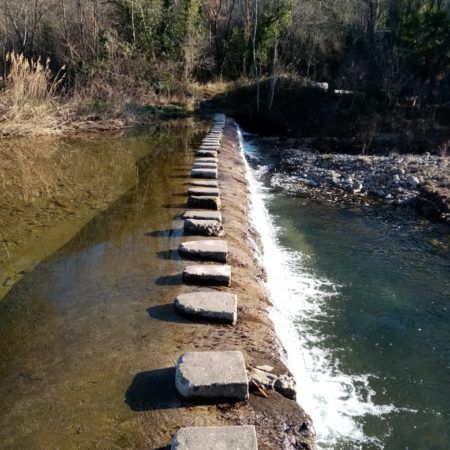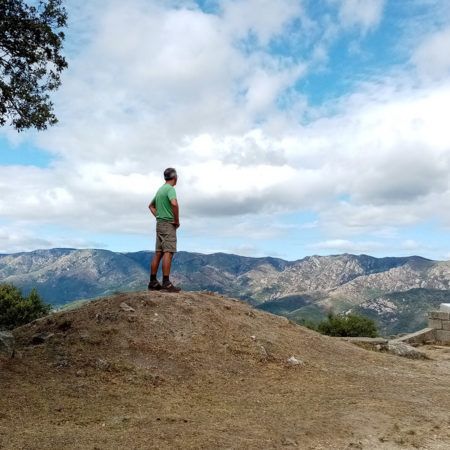 Explore the Ardèche by bike
Explore the region along the « Via Ardèche » cycle path with your family, or scramble through the wilderness on a mountainbike to discover hidden spots out in nature. Serious cyclists will love the famous routes of the renowned Ardèche cycling race.
The campsite has earned the Accueil Vélo (cycling-friendly) label. That means we're able to inform you about providers in the cycling business (rental of e-bikes and mountainbikes, repairs, etc.).
New: Since 2019, the Via Ardèche cycle path goes directly to Uzer, connecting the villages of Vogüé, Ruoms, and Vallon Pont d'Arc.
The « La Lande à vélo » loop links up 3 3 traditional villages in the Ardèche: Vinezac, Ailhon, and Chassiers (35 km).
Discover the local heritage as you walk through scrubland and pine forests.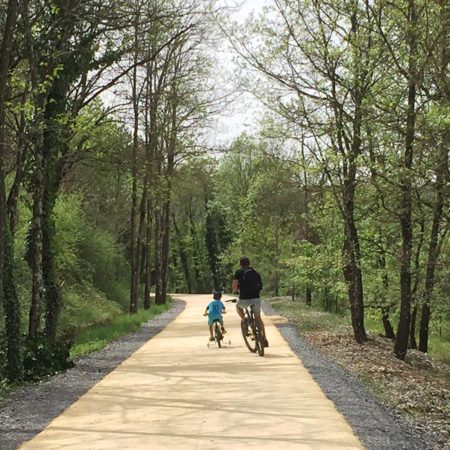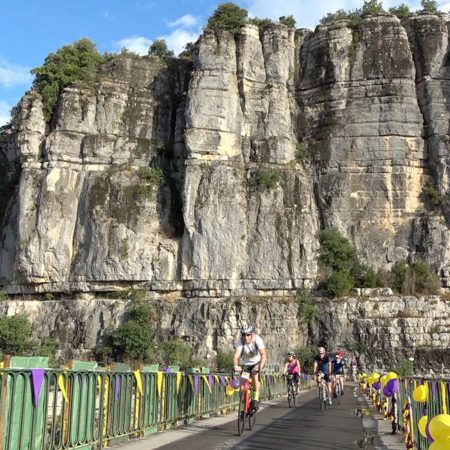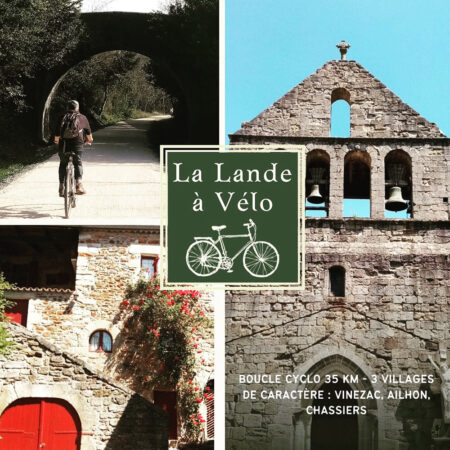 The main sites
Surrounded by traditional villages (Balazuc, Labeaume, Vinezac, Vogüé…) and medieval towns (Joyeuse, Largentière, Montréal…),
Camping La Turelure is ideally located for visiting a .
Among the most famous:
Balazuc, one of the "plus beaux villages de France"
– One of the most beautiful villages in France –
4 km from the campsite, Balazuc clings to the cliff-face overlooking the Ardèche river.
Walk through its alleys or take a detour to the hamlet of Viel Audon: you can reach the village by setting out from the campsiteand walking for an hour through the picturesque landscape of the Gras plateau.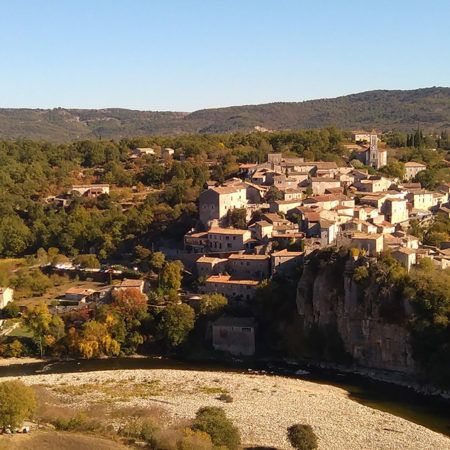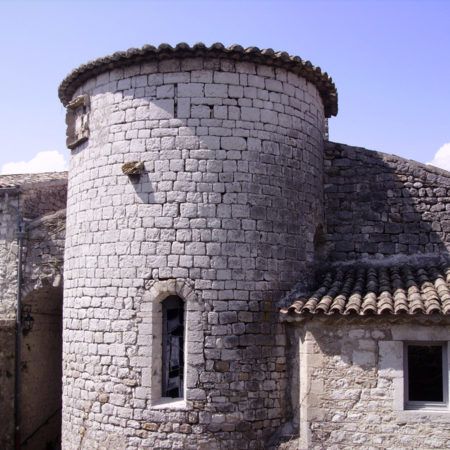 Vallon Pont d'Arc and Chauvet 2 Cave
It would be a crime to stay in Ardèche without visiting Vallon Pont d'Arc (20 km away).
The Pont d'Arc is a natural wonder, a geological curiosity unique in the world: a grandiose natural arch, 60 m tall, standing guard at the gateway to the Ardèche Gorges.
For history buffs, the Chauvet 2 Cave is a real treasure trove: classified as a UNESCO World Heritage Site, it's a replica of the ancient decorated cave, featuring a restitution of paintings that date back to over 36,000 years ago (book online)